Serving Breakfast All Day
Village Bagels, located in Mullica Hill, NJ, offers the finest artisan bagels in South Jersey. We don't skimp on flavor: bagels with toppings are double-sided. Try to find that in your grocery store!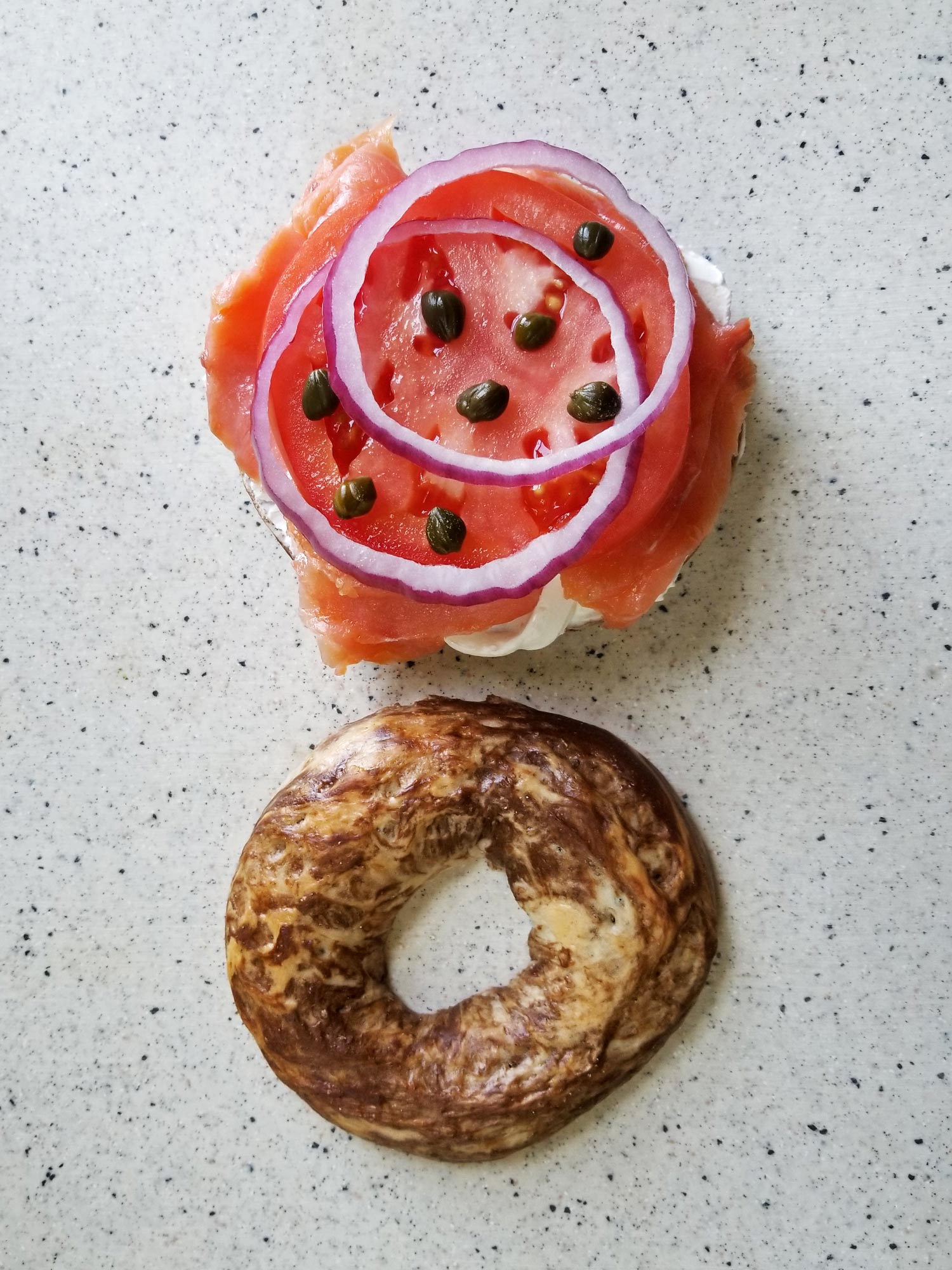 About
Village Bagels (or "VB" as the regulars call it) was opened in 1995, bringing quality, fresh bagels to the locals of Mullica Hill, NJ. Many years later, our bagels are still baked fresh daily, and enjoyed by many outside of Mullica Hill. Visitors from neighboring states are known to stop in for a bite while on their way to New Jersey's beaches.
If you haven't experienced Village Bagels, come and taste what you've been missing. We're sure you'll be back again!
What Customers Are Saying
We are positive you'll love your experience at Village Bagels.  Expect to encounter friendly employees, sit at clean tables, hear some good music, and of course eat some amazing food.
With all these low quality Dunkin Donuts popping up around here it's really nice to see that Village Bagels quality is still head and shoulders above the rest. Great food, reasonable prices, and their new coffee tastes great! I wish I could add another star, I love this place.

Nick
Simply the best world wide. 6/5 stars.

Tyler
So fresh! You'll never want another grocery store bagel again!

Jeanine
Great place to stop on the way to work! Bagels are cheap and taste great, and the staff is awesome! Always look forward to getting a sandwich from here!

Curt
Simply the best bagels in South Jersey... possibly the world.

John
Location
We are located in the Mullica Hill Shopping Village at the intersection of Routes 322 & 45.